Mask Up
4.0 Corruption Update: Windows & Android beta
---
Hello people who read things on itch.io!

I've come to you today to announce that the beta for Mask Up version 4.0 is finally available. It features a lot of new content including new enemies, biomes, mecanics, musics and much more! The update focuses on a new core mecanic called "corruption", which completely changes the game and the strategies to do a high score. The Windows port was also completely remade and features instinctive keyboard control with 4 rebindable buttons instead of the 2 buttons input system from android.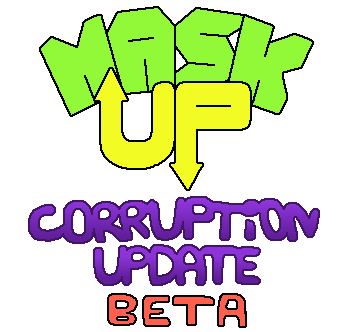 Both the android and Windows versions still need some testing before a proper release, so if you want to try the update and help me track bugs to improve Mask Up, you can contact me to get a beta access for the plateform of your choice (or simply join my new discord server). If you want to take part in the android beta, I'll need the email adress that you use on your google playstore account to give you access, and you get to keep your save.

4.0 should be released publicly in early 2021. Before that, I still need to tweak some things here and there thanks to the beta feedback, and to prepare some promo assets, like a cool trailer. See you there!